Moving Manchester NH Families and Businesses Since 1937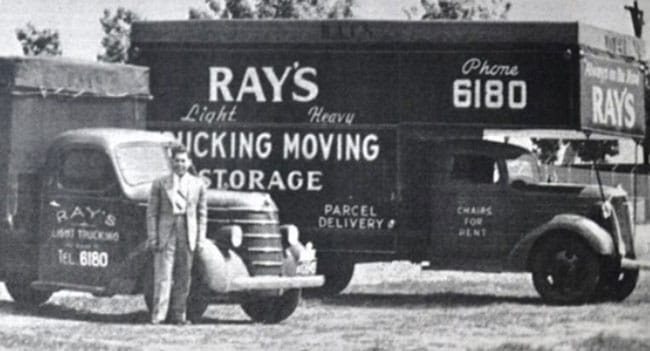 For over 80 years our team of moving professionals have been helping families and businesses across New Hampshire move with confidence.
At Ray the Mover, we know that any relocation goal can be achieved with the right team. That's why we firmly believe in the power of teamwork – when we all work together, the job gets done right. When you choose to move with us, you are choosing a team of moving professionals who are committed to making sure that your moving experience is a home run.
Regardless of the size and scope of your move, Ray the Mover can be of service. We have been providing moving and storage solutions for New Hampshire customers for over 80 years. As a proud agent of Allied Van Lines, we also have the resources of a large long distance moving company should you need to move internationally, to a new state, or plan an otherwise complicated relocation.
International moves, interstate moves or local moves – no job is too big or too small!
The Name You Know – Locally Trusted Manchester Moving Company
Whether you are moving across town or across the country, Ray the Mover is here to help.
Are you relocating within New Hampshire? Call Ray the Mover.
Relocating to Florida? We offer a Florida Express service weekly for anyone moving to or from Florida or anywhere along the Eastern Seaboard. Ask your Ray the Mover representative for further details.
From local moving to long distance moving, residential moving, international moving, office relocation, packing and storage – We offer a wide variety of moving and storage services to cater to a range of relocation service needs.
Want to learn more? Check out our offered services below.
Personalized Moving Solutions
Trusted New Hampshire Movers Since 1937
Award-winning Allied Van Lines agent
Express Moving Services to and from Florida (and the southeast states)
Fast and accurate virtual move surveys
Free Move Quotes
Short term storage and decluttering solution
Affordable moving boxes and supplies
Family-friendly Moving and Storage Services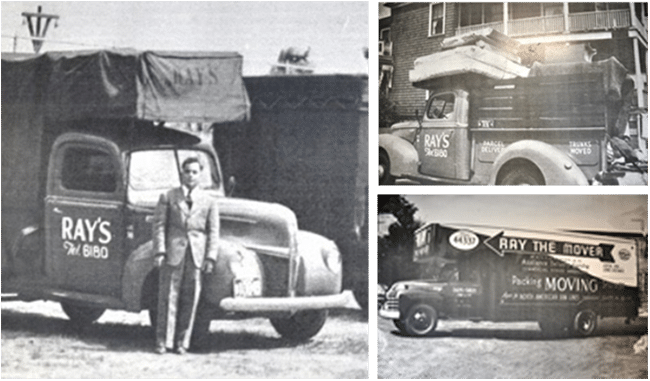 Testimonials

To all the staff that I dealt with--Michelle, Ken, Don and Theresa and their crew in Florida, Jose and his crew in NH. I recently sold my parents home in Florida and had to have the contents moved to my home in New Hampshire. I chose Ray the Mover because…
- Greg Crompton
Dear Friends, Congratulations to everyone at Ray the Mover for receiving a Best of Business — BOB Award from the New Hampshire Business Review! This is a wonderful achievement that reflects the hard work and commitment of your dedicated staff, as well as the high regard you are kept in…
- Frank Guinta
Dear Chip, I just wanted to send you a letter to express my sincere gratitude to you and the movers- Rodger Beaudoin, Carmelo "Buster" Antalan, Louis Gumaa, Guido Gumaa and Wilhelm "Eric" Muller made my move from Nashua to Manchester a positive experience (and believe I have never thought of…
- Sara Anderson
Dear Michelle, I'm Whitney Picco, Valerie Picco's youngest daughter. I want to sincerely thank you for helping us with our move yesterday. The move came about from very unpleasant circumstances and the day could have been highly stressful for us, but the three gentlemen from your company really helped us…
- Whitney
Michelle, Thanks to you all for a great move! You held our hands when we were anxious, you gave us calm when we felt like we took too much, you assured us that all is OK when we showed some doubt. Not a minute went by without you there for…
- Don and Joan Lightfoot
I would just like you to know how happy we are that we chose Ray the Mover to move us from New Hampshire to Fort Myers. We were especially impressed with your two moving crews; one led by "Movie`" and the other led by Dave Bacon. They were professional, extremely…
- Bob and Donna Evans
This letter is to show our appreciation for a job well done that you have provided us when we moved from Manchester NH to Haines City FL. We want to thank all of you, for the following reasons: • Efficiency and courteousness of your office personnel and the accuracy of…
- Ed and Helen Cote
Dear Michelle My wife and I want to express our thanks and gratitude regarding our recent move from South Carolina to New Hampshire. Our driver was Arthur and he was absolutely great. He and his helpers...Keith, Tyrone and Larry were all very hard working and polite' They loaded us up…
- Bernard Elizabeth Gouchoe
Dear Mr. Allard: I wanted to let you know how impressed I have been with the professionalism of your staff both from a customer service and a driver perspective. Michelle Schreckengost has worked with me on the relocation of my mother's possessions from TheVillages in Florida to her new home…
- Catherine M. Duchesne
I am pleased to recommend Ray the Mover to your organization. In November of 2009 we consolidated most of our Boston, Massachusetts and Bedford, New Hampshire offices to Andover, Massachusetts. The move consisted of an approximate total of 30 offices and 6 conference rooms. We were quite concerned about the…
- Dana Solms
Dear Ken, First and foremost, on behalf of The Home Insurance Company and ACA Assurance, I wish to offer my THANKS and APPRECIATION to you and the entire organization for your involvement in relocating the above two captioned companies. Allow me to go back to 1993 when the folks at…
- Richard A. Durant
Dear Chip: I'd like to take this opportunity to thank you and your staff for the outstanding service that was provided during our move from Manchester to Moultonboro, NH on August 14, 2003. Your team of four people, lead by Bill Colford, arrived at our Manchester home promptly at 8:30am,…
- Robert S Phillips
Dear Chip and Matt, I am dropping you a note to thank you for the excellent service I received last week in moving a house full of furniture from Bedford to Naples. It's always relatively simple when everything goes according to plan, but to my mind, the measure of a…
- Norm
Dear Chip,Office of Congressional Relations Washington, DC 20415-1500 As promised, please find enclosed final payment within 30 days with respect to my recent relocation back to the Washington, D.C. area. I want to take this opportunity to again thank you, Matt, and your employees for the outstanding service you provided,…
- Dino L. Carluccio
RiverMead Retirement Community has utilized the services of Ray the Mover over the past 4 years. RiverMead Residents that have-utilized Ray the Mover's service have had very positive experiences, which is not always easy during the stressful time of moving. Ray the Mover's staff members have been courteous, and cooperative…
- Jan Daly Eaton
Dear Ray the Mover People, We'd like to take this opportunity to let you know about our move. As you may recall, we had over 18,000 pounds of stuff to transport from Manchester to Dunnellon, FL. This included household goods, radio equipment and two full radio towers, and woodworking equipment.…
- Ron and Marelyn Maille
I just had to write and let You know how great our move from NH to Fl was with you I had done my homework and was well aware of the "nightmares" that can happen with some moving companies. I knew all the key items to look for in selecting…
- Sandra Lorsteat
Dear Ken, I just wanted to let you know how much I appreciated doing business with your company, "Ray the Mover". It has been challenging for our family since my mom passed on during this time and I appreciated your flexibility and being available with last minute questions when needed.…
- Lori Selby
It is with great pleasure that I recommend Ray The Mover. Over the past eighteen months, the City of. Manchester has renovated and refurbished our historic City Hall. During this period, city departments were housed in temporary quarters on Elm Street. Last month we re-opened our beautiful and modern facility…
- Raymon J. Wieczorek
Dear Michele, We would like to express our gratitude to Ray the Mover for storing our furniture for the past eleven years. The two gentlemen who physically moved the furniture, Errol and Bobbie, were very professional, courteous and exhibited extreme care in carrying and placing our furniture in the various…
- Clifford Gaw
Our Manchester NH Move Team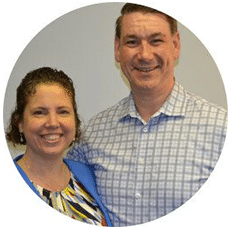 Paul & Gail
Owners of Ray the Mover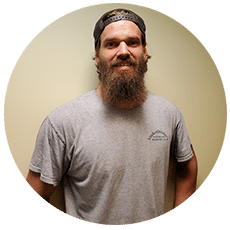 Jesse Kritzberger
Warehouse Manager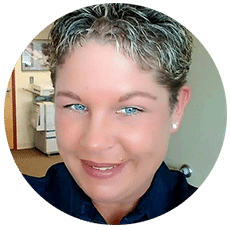 Michelle Johnson
Sr. Move Coordinator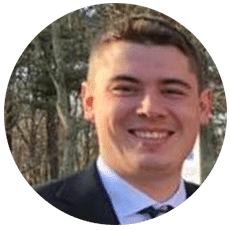 Tom Nelson
Operations Manager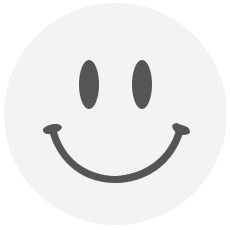 Brad Stanley
Director of Administration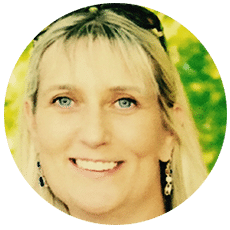 Kathy Keane
Move Consultant