MOVING COMPANY MANCHESTER NEW HAMPSHIRE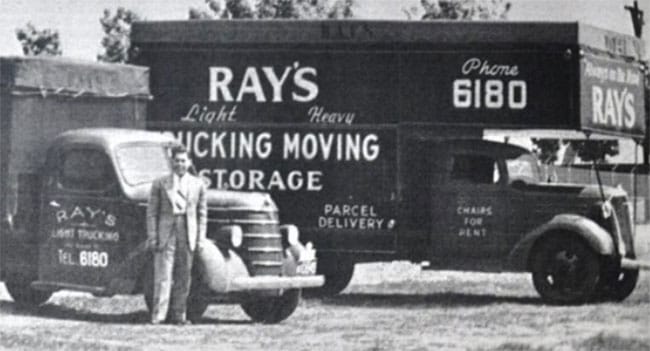 Ray the Mover: Local & Long-Distance Manchester Movers Since 1937
Over the past 80+ years we have learned that we can achieve any goal for our customers when we all work together. From the moment we pick up your phone call all the way through to the end when we are pulling out of your new destination, our entire staff works together as a team to make sure your moving experience is a home run all the way.
This is the reason we are the recipient of Allied Van Lines prestigious "Better Together" award, and why local New Hampshire families and business have trusted us for the moving and storage needs for over eight decades.  Click here to learn more about our history.
And as an award-winning agent of Allied Van Lines (America's most trusted moving brand), an ATA (American Trucking Association) certified ProMover, and a five-time winner of the Woman's Choice award (Best Mover), we have a quality attitude and service capabilities you need to move cross country or around the world. We are also the proud recipients of the Allied Van Lines Agent of the Year Award.
And if you are moving to Florida or the Southeast – Ask about our Florida Express service that will streamline your out-of-state move.
"Individual commitment to a group effort, that is what makes a team work, a company work, a society work, a civilization work."  Vince Lombardi
"Build for your team a feeling of oneness, of dependence on one another and of strength to be derived by unity."  Vince Lombardi
"There is no such thing as a self made man.  You will reach your goals only with the help of others."  George Shinn
"Great teamwork is the only way we create the breakthroughs that define our careers."  Pat Riley