International Moving & Shipping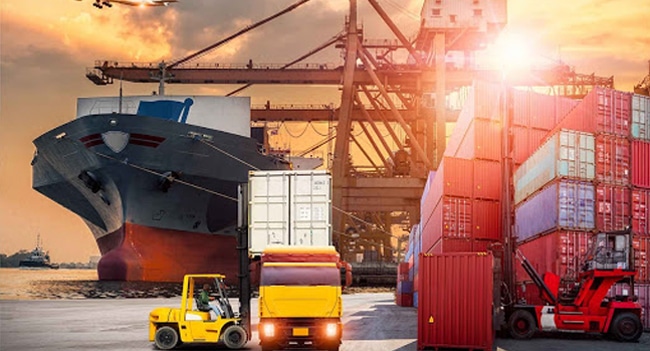 For most people, relocation means moving across town or across the country. Today's global economy means that moving professionals must be ready to move people all over the world. If you are planning an international move, Ray the Mover has the experience to help you, no matter if you are moving to Canada or to Japan.
Ray the Mover has an integrated service that removes the risks of finding your way through the multitude of document requirements and customs regulations. We work with strategic partners all over the world to ensure that your goods arrive safely.
From the very beginning of your move, you are made aware of the documents you must secure and possess for entry into your foreign destination, and whether your presence is required for customs clearance. You will be advised of the destination country's current regulations and what items can and cannot be shipped.
We assess the volume of items to be shipped and determine the most effective shipping method to meet your needs. We select an overseas affiliate to act on your behalf to receive the shipment to assist you through customs, and then to deliver your goods to your new home or business. A dedicated Services Specialist tracks your move each step of the way until final delivery and can resolve any problems that may occur.
Finally, our international shipping team offers flexible shipping options, and we can provide Ocean Shipping as well as Air Shipment of property, household goods, automobiles and commercial products to complete office relocation. Our international services include door-to-door, door-to-port, port-to-port and port-to-door shipments.
An International Move Has Multiple Stages:
Packing/loading
Equipment positioning
Transport to pier/airport of departure
Export documentation
On board/sailing confirmation
Foreign agent notification
Document transmission
Customs entry and clearance
Delivery to residence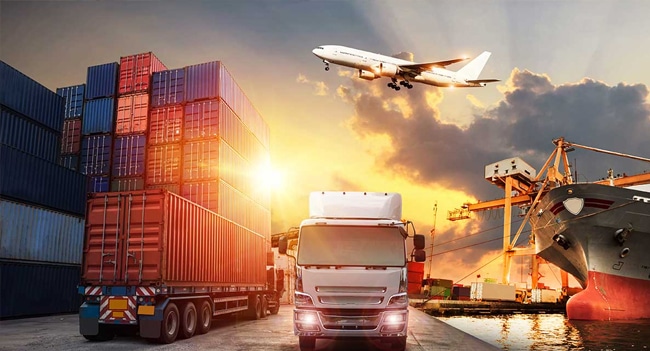 Each stage hinges on the prior, so it is crucial to track and monitor each step along the way for a successful transit package. Your shipment is assigned to a dedicated International Services Specialist who coordinates the activities though our exclusive tracking system to assure that each stage is successfully completed.
Estimating Your Shipment
The only way to obtain an accurate estimate for movement of your goods is to have them physically surveyed by a professional moving estimator. In addition to the obvious furniture items, items that must be placed within cartons may add an additional 30% to 60% to your overall volume. Since the cost of shipment is based upon volume and weight, "ball-park" estimates are only as accurate as the guess of volume and weight. Ray the Mover will be more than happy to arrange for a free, no-obligation estimate.
If you want to get a rough estimate of the weight and volume of your belongings, calculate the number of rooms in your home (including basement, garage, shed and attic) times 1,500 pounds. This will give you an approximate weight range.
Shipping Motorized Vehicles
Each country has very specific regulations regarding the importation and exportation of motorized vehicles. Certain countries heavily tax vehicles and others strictly prohibit their entry. In any case, some research is required before undertaking shipment of any form of motorized vehicle. Ray the Mover can guide you as to the general status of the destination country.
United States law also has standard requirements for shipping of vehicles that must be adhered to:
Ownership
Original title or original letter from lien holder authorizing shipment must be presented prior to shipment. Rules of presentation vary from state to state.
Preparation
Vehicles must be professionally prepared prior to loading. This usually requires that fuel tanks hold no more than 1/8 tank of fuel and that the battery be disconnected and cables be securely lashed.
Contents
A vehicle cannot be used as a shipping container and cannot contain any other items other than a spare tire and jack.
Insurance
Most movers will not accept any liability for transit damage to vehicles and require that transit insurance be purchased as a condition of shipment. Items that are not factory installed (CB radios, radar detectors) left with vehicles are not allowed and exempt from insurance reimbursement.