Residential Movers in Manchester, NH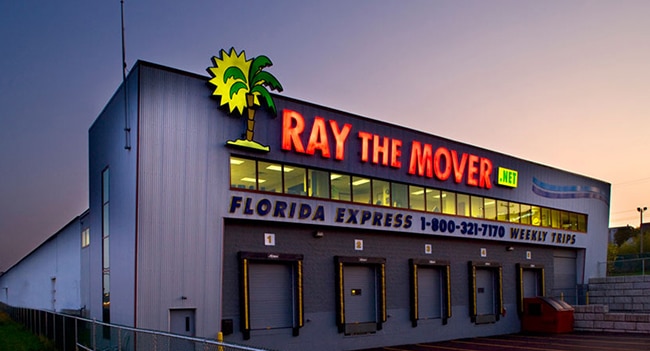 Relocating to your new home by yourself will sound like a daunting task, which it no doubt may become. The perfect relocation services could prove invaluable at such a hectic time, helping you through every stage of the process, taking all the worry away.
As you search through residential movers in Manchester, you need to look no further than Ray the Mover. A community-oriented company, Ray the Mover representatives work with you and your family on a quote that's best for you. You can start the quote process online or by calling on the phone, and someone will always be there to answer any of your questions.
Ray the Mover makes long-distance and short-distance residential moves a breeze, making the transition to your new home as easy as possible.
Residential Moving Services in Manchester, NH
Ray the Mover is the residential relocation services company that will do everything in their power to make your relocation as smooth as possible. Offering both short and long-distance residential moving services in Manchester, Ray the Mover will work as your one-stop-shop for your moving needs.
Long-Distance Moves 
When you contact Ray the Mover, an experienced consultant will determine the services you need to complete your relocation smoothly. With 50,000 moves per your under the company's belt, Ray the Mover has perfected interstate residential moves.
Hiring Ray the Mover for your long-distance move comes with many perks such as decades of experience, a professional team of movers, storage options, precise planning, and free quotes. Each quote is tailored to your specific needs detailing all costs, such as packing, supplies, storage, and moving.
A part of long-distance relocation services is the Florida Express, which quickly relocates your belongings from New England to Florida. As part of the route, Florida Express can help you move to the following states quickly and at an affordable price:
New Hampshire
Massachusetts
Connecticut
Rhode Island
New York
New Jersey
Pennsylvania
Delaware
Maryland
Virginia
North Carolina
South Carolina
Georgia
Florida
With a truck running along these states once a week, the service is quick and affordable.
Local Moves 
Locally, Ray the Mover offers many services with years of experience behind them, such as packing, storage, and moving. With a free quote available at any time, Ray the Mover will assign a dedicated professional team of movers to help you as the top residential moving company in Manchester.
You do not need to look any further for residential moving services in Manchester than Ray the Mover who offers not only a dedicated team but door-to-door service, virtual survey for your quote, and packing supplies and boxes. Ray the Mover also offers temporary storage solutions should you need some time before you are relocated to your new home, all within the price you receive on the quote.
A part of local moves is the small moves option such as in and out of an apartment, dorm, or when downsizing. As part of Allied Van Lines, Ray the Mover offers the Allied Express for small move clients, so you are not forced to spend a fortune. A Ray the Mover representative can provide more information at the time of your quote, all you have to do is ask.
Ray the Mover –Trusted Residential Moving Company
Ray the Mover holds the spot for the most trusted movers in Manchester, NH. Operating for the past 80 years, the company offers many services for customers looking for companies to help in residential relocation. At Ray the Mover, each customer is treated as if they were family, with the company's representatives fully immersed in the project's needs.
A company with extensive experience, Ray the Mover, holds Better Business Bureau accreditation and many awards, including the Allied Van Lines Better Together Agent of the Year. Giving back to the community, Ray the Mover has participated in many food drives and community events, showing the community how much we care.
Frequently Asked Questions on Residential Moving